Grand Rapids Farmers Market PoP Club Sponsorship Package
Do you want an opportunity to connect with community members and promote your business while empowering kids to make healthful food choices? Support the Power of Produce (PoP) Club at the Grand Rapids Farmers Market! The PoP Club is a farmer's market incentive program for children ages 2 to 12. Each week, children receive $2 to spend on fresh fruits and vegetables at the market. Farmers markets across the nation have implemented the program and documented the positive impact on the fruit and vegetable consumption of children as well as an increase in families attending the farmers market.
To discuss the benefits of being a PoP Club sponsor, please contact Christy Harling at 218-259-9786 or via email at president@grfarmersmarket.org.
The Power of Produce (POP) Club provides a fun opportunity for children to engage in the local food system through conversations directly with farmers, educational games and demonstrations, and exposure to new fruits and vegetables. In addition to participating in educational activities, POP Club kids receive vouchers to spend at the market, empowering children to make healthy choices when selecting food to eat.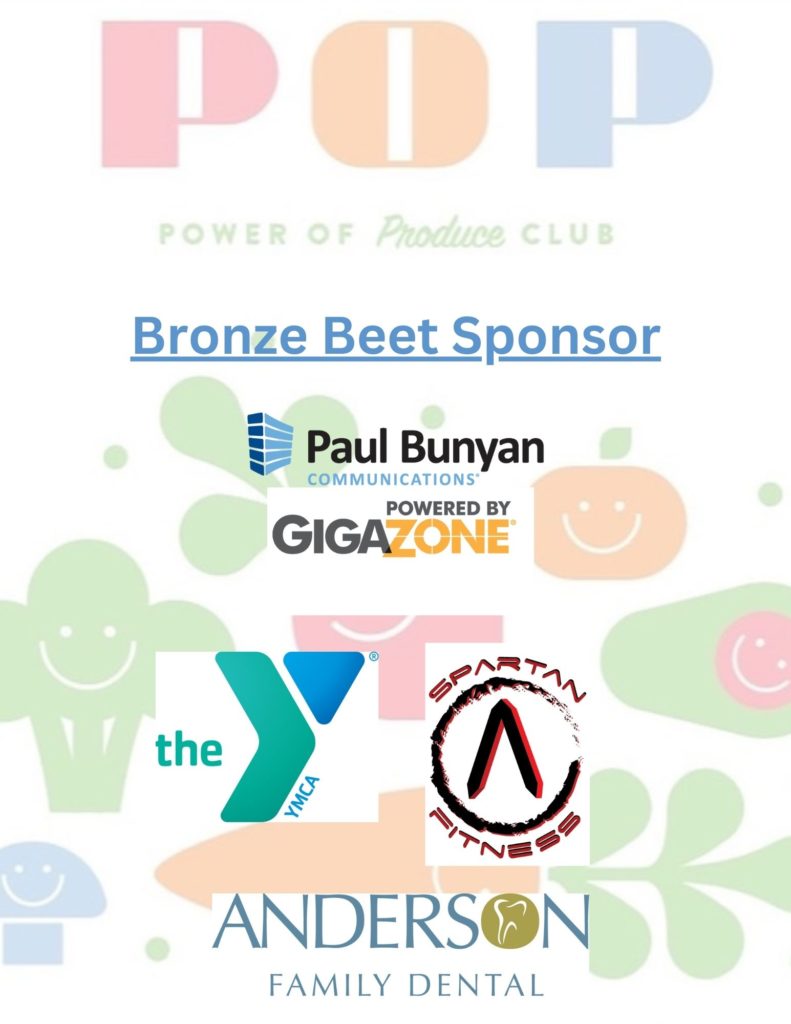 Local children aged 2-12 sign up at the central Market booth and get a "Produce Passport". Every time they come on Wednesday and Saturday at the farmers' market, they get a $2 voucher to purchase whatever produce they want from the Market's many vendors.