We're thrilled to announce our upcoming Winter Farmers' Market will be moving to online with curbside pickup starting in November.
Mark your calendars for these Saturdays:
November 18
December 16
January 20
February 10
March 16
April 20
Pickup Hours: 1 pm – 2 pm
Location:
Grand Itasca Clinic & Hospital
right outside the Infusion Center.
Our shift to online orders and curbside pickup ensures that you can enjoy your favorite seasonal products in a safe and efficient manner.
We've got a wide variety of products for you to choose from, including eggs, meat, broth, canned goods, baked items, home decor, tinctures, personal care items …and so much more!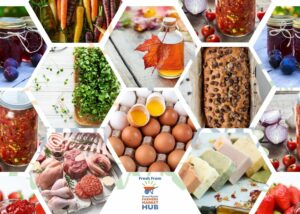 We can't wait to continue serving you, and we look forward to a wonderful Winter Farmers' Market season. Thank you for your ongoing support!
We will be back at our regular hours and location in May of 2024.
Grand Rapids Farmers' Market thanks Grand Rapids State Bank and bank president Noah Wilcox for hosting the 2023 market. 
Click the link below to order and check out all the other fantastic products we have to offer at the Grand Rapids Farmers Market. Place your orders by the Thursday before pick-up day.
Order Here: Grand Rapids Online Store.
Online ordering & pick-up through Open Food Network!
Shop the GR Farmers' Market Open Food Network Store
About the Market
Located at 11 Golf Course Road, Grand Rapids, MN, just off the corner of Hwy 169 and Golf Course Road, the Grand Rapids Farmers' Market is your go-to destination for a vibrant array of locally grown treasures.
Discover the Bounty of Local Goodness at Grand Rapids Farmers' Market! Here's what makes our market a must-visit:
Locally Grown Freshness: From the crispiest apples to the juiciest tomatoes, our market boasts an impressive selection of fresh fruits and vegetables, all cultivated by dedicated farmers within a 50-mile radius of Grand Rapids, MN.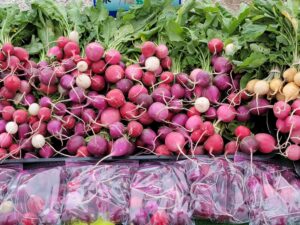 Home Raised Meats: Sink your teeth into the finest cuts of home-raised meats, ensuring both quality and a connection to the local farming community.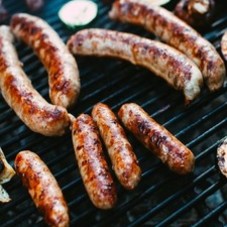 Sweet Surprises: Indulge your sweet tooth with pure local honey, maple syrup that's straight from the source, and a variety of jams and jellies that will elevate your breakfast game.
Fresh Baked Goods: Start your day right with the aroma of freshly baked goods. Our market showcases a delightful assortment of bread, pastries, and treats that are sure to satisfy your cravings.
Canned Goods Galore: Stock up on the flavors of the season with our selection of canned goods, preserving the best of local produce for your pantry.
Ready to be part of this culinary adventure? For those interested in joining the market, click on the "How to Join" link for more information.
But that's not all! We are proud to announce that the Grand Rapids Farmers' Market is committed to inclusivity and accessibility:
Accepts SNAP/EBT Cards: Making fresh, local produce accessible to all members of the community.
Credit/Debit Cards Accepted: Convenient options for a seamless shopping experience.
Market Bucks and Matching Programs: Keep an eye out for Market Bucks, Produce Market Bucks, and Mighty Matching Dollars, all designed to stretch your budget and support local farmers.
Power of Produce Cards for Kids: Children aged 2 to 12 will receive $2 Power of Produce cards, encouraging a love for fresh, healthy choices from an early age.
Help us spread the word about these fantastic programs! Share the news, bring your friends and family, and join us in celebrating the incredible flavors of our local community. See you at the Grand Rapids Farmers' Market! 
---
For the latest News and upcoming member meeting notices from the Market Click Here.
More information about Market rules and How to Join