Pick-up time: 1:30 pm to 2:30 pm
Dates:
March 13, 2021
April 3, 2021
Please see our online store!
(Click on the image below:)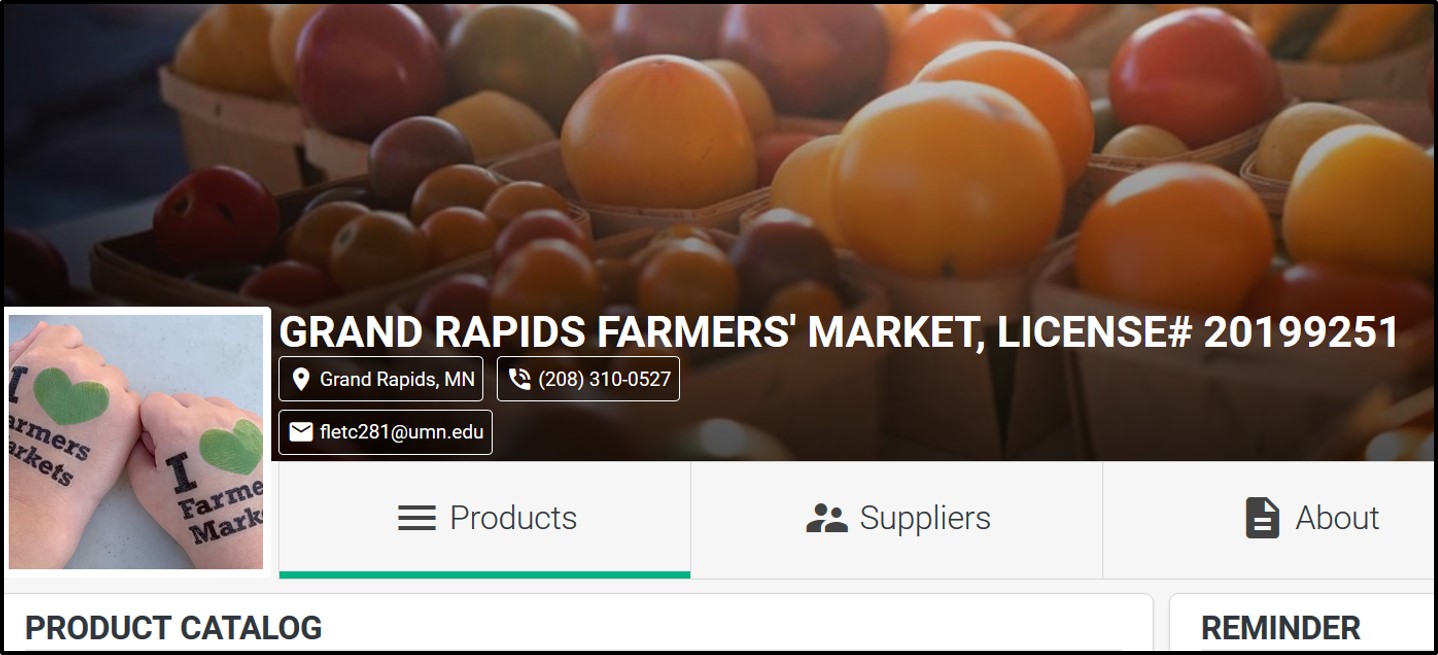 Greetings from the Grand Rapids Farmers' Market!
Some information about our Winter Market:
1. The Grand Rapids Farmer's Market will offer a winter market once per month from November 2020 through April 2021.
2. The winter market will be pre-order only! You can order through the market's online store, or you can contact vendors directly – but vendors will not be setting up booths.
3. The winter market will be drive-through pick-up only! Vendors and market staff will be in the asphalt parking lot south of the summer market space at 11 Golf Course Road. Customers will drive through the parking lot to get their pre-orders, and will not need to park or exit their vehicles.
Grand Rapids Farmers' Market thanks the Grand Rapids State Bank and bank president Noah Wilcox for support of the market.