All of Akre Homestead products are inspired by farm fresh & raised. Many ingredients we supply ourselves. Honey, Beeswax, milk, Lard, Herbs, Botanicals, eggs, etc. Everything is made by hand in our kitchen. Natural and farm fresh are our top priorities.
---

AlliCat Farm is loved and operated by Allison and Scott Rian in southern Aitkin County. We believe that agriculture can heal land, water, people, and communities. We strive to nurture the soil on our farm so it can, in turn, nurture us. We only add natural amendments to our growing beds and buy certified organic seeds whenever possible. Our values are regeneration, sustainability and responsible stewardship, not only for our land but also our community.
---
Handmade Pottery that you use in your daily life. Cups, bowls, plates, serving dishes, whihc is stoneware pottery. I also make horsehair pottery & love the challenge of custom orders.
---
Bar Bell Bee Ranch is an apiary that produces many varieties of honey including: Alfalfa, clover, basswood, buckwheat, dandelion, sunflower, and wildflower. We offer our honey in both processed and raw. We have honey comb and beeswax available also.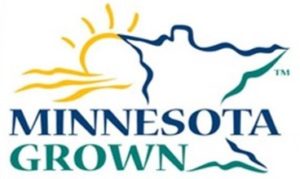 | Minnesota Grown Member!

---
Bear Country Honey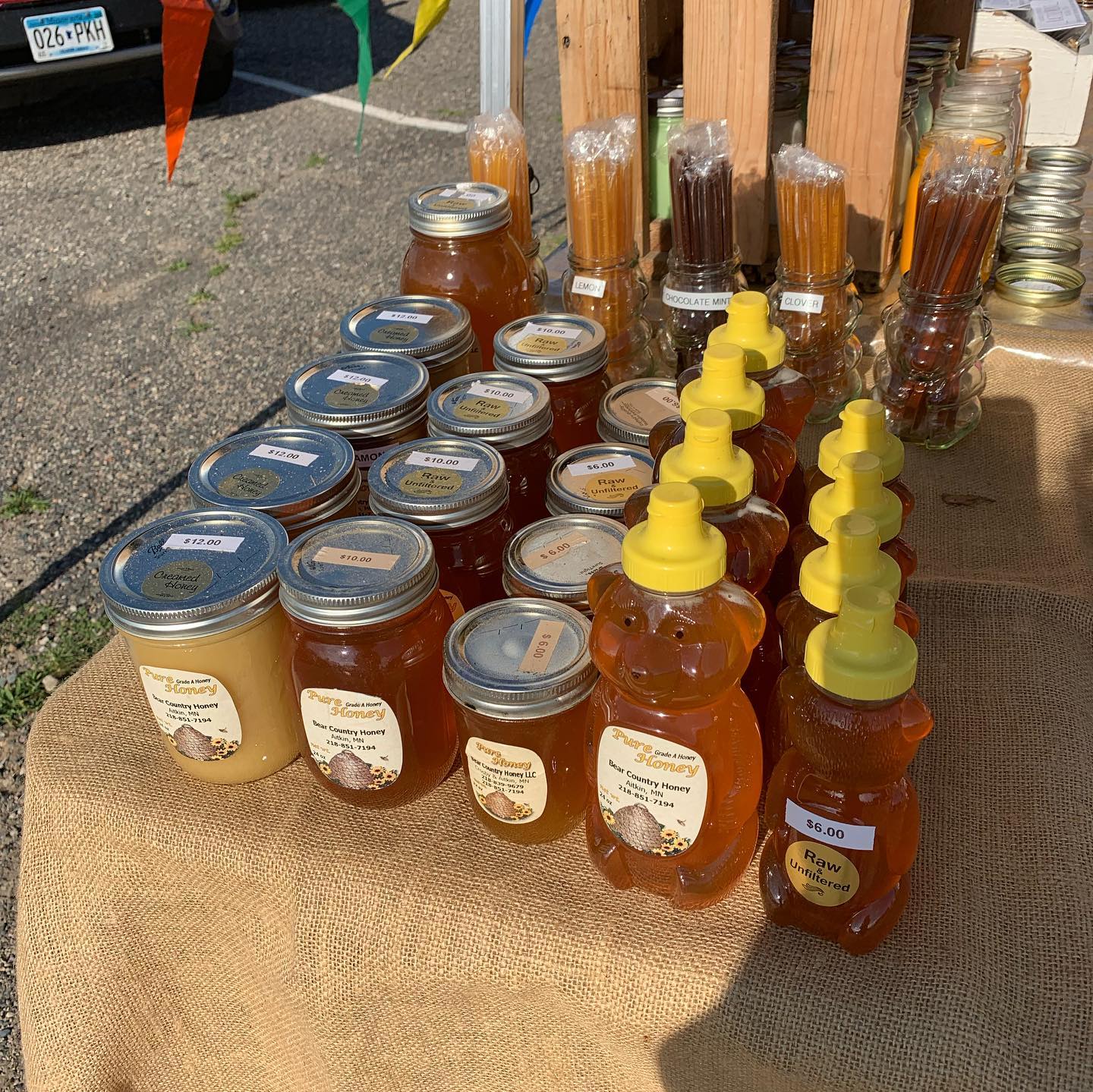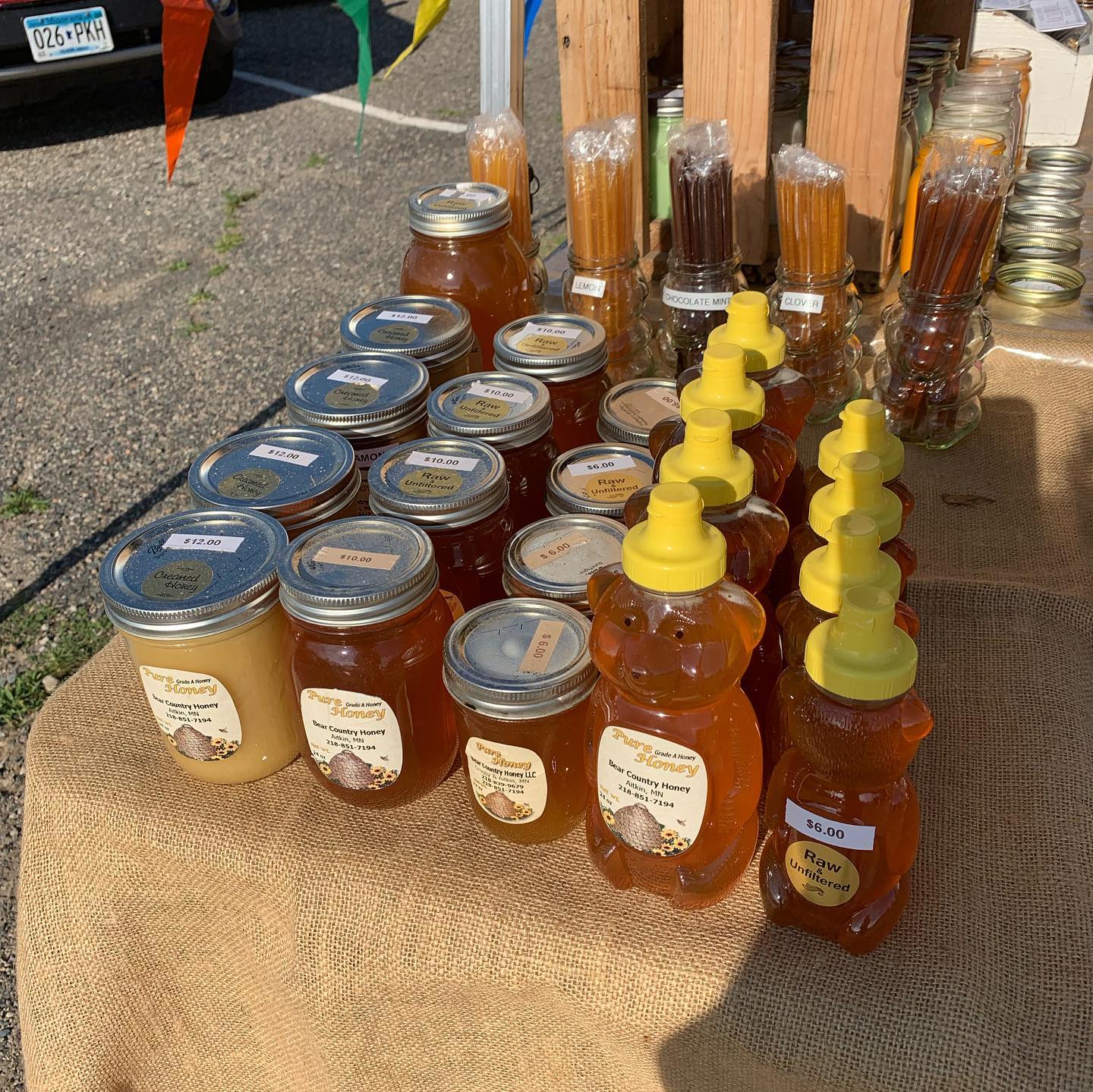 Our honey comes in a variety of forms including raw, honey comb and 3 flavors of creamed honey – plain, raspberry and cinnamon. We also make and sell candles and have bee pollen available for purchase.
Phil and Martha Hanson 218-851-7194

---
Bickfords' Gardens
Michelle and Tony Bickford offer a wide variety of produce as well as eggs and a selection of homemade jams, jellies, and pickles.

---
Bluebird Farms
---
Buck Hills Farm

Along with my husband and two brothers we have returned our family farm to productive use after decades of fallow fields and gardens. We believe local foods grown by sustainable methods are essential to a healthy community. Using both above ground low-till and tilled space for planting we rotate crops and generally rely on natural methods to reclaim and nourish the soil. While not certified organic, we strive to avoid use of chemicals in our soil and on our plants.
---
Colleen Bishop
---
Charmed Custom Candles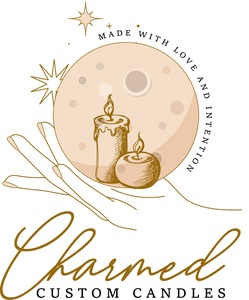 Candles are hand poured in small batches and cleansed with sage. They charge on selenite plates under sun and moon energy overlooking beautiful Pokegama Lake. Spell candles are made with corresponding herbs, oils, resins, colors, and crystals to maximize intention. They are mixed on the day and moon phase when the energy is most potent to manifest your desired outcome.
We also offer personalized candles that make very meaningful gifts, party favors, holiday ambiance, advertising, and more! Please contact me regarding your custom order and let's collaborate on creativity!
*Candles are a 12.5-13 oz soy wax blend and made with luxury fragrance and highest quality essential oils. 2 wick eco- cotton wicks or wooden wicks are offered.
---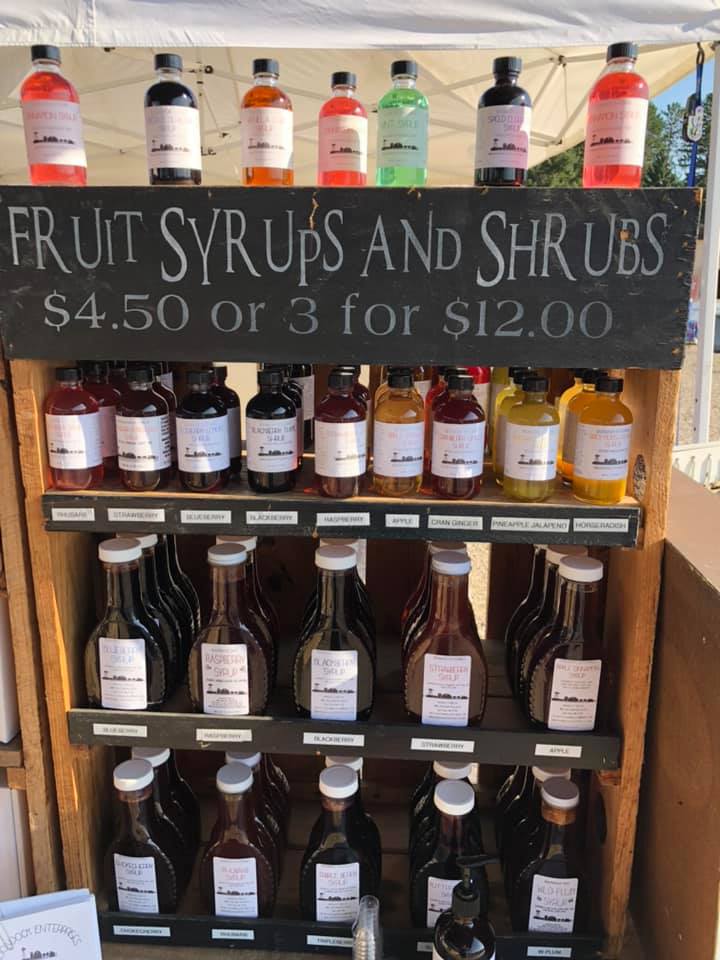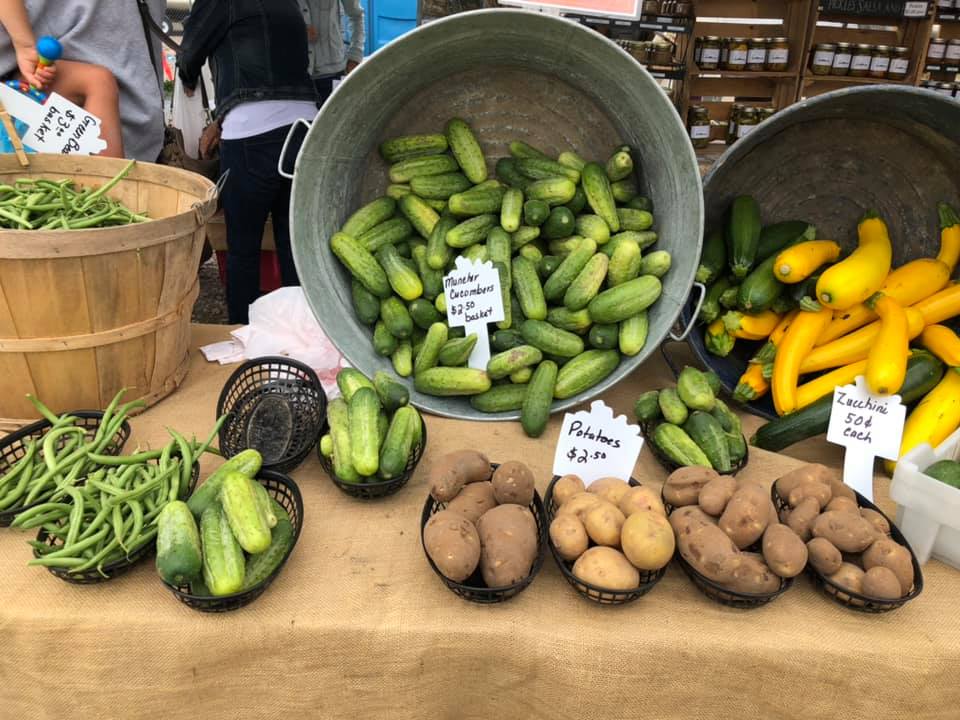 We are a family run farm that produces a wide variety of vegetables; including beans, peas, cucumbers, squash, greens, pumpkins, fresh herbs, gourds, beets, carrots, etc. We are also state certified in our homemade jams and jellies, fruit syrups, shrubs, herb dips, herbal teas, artisan mustard and all natural beauty products.
---
Boss Booch
Organic Kombucha made from local organic ingredients.
---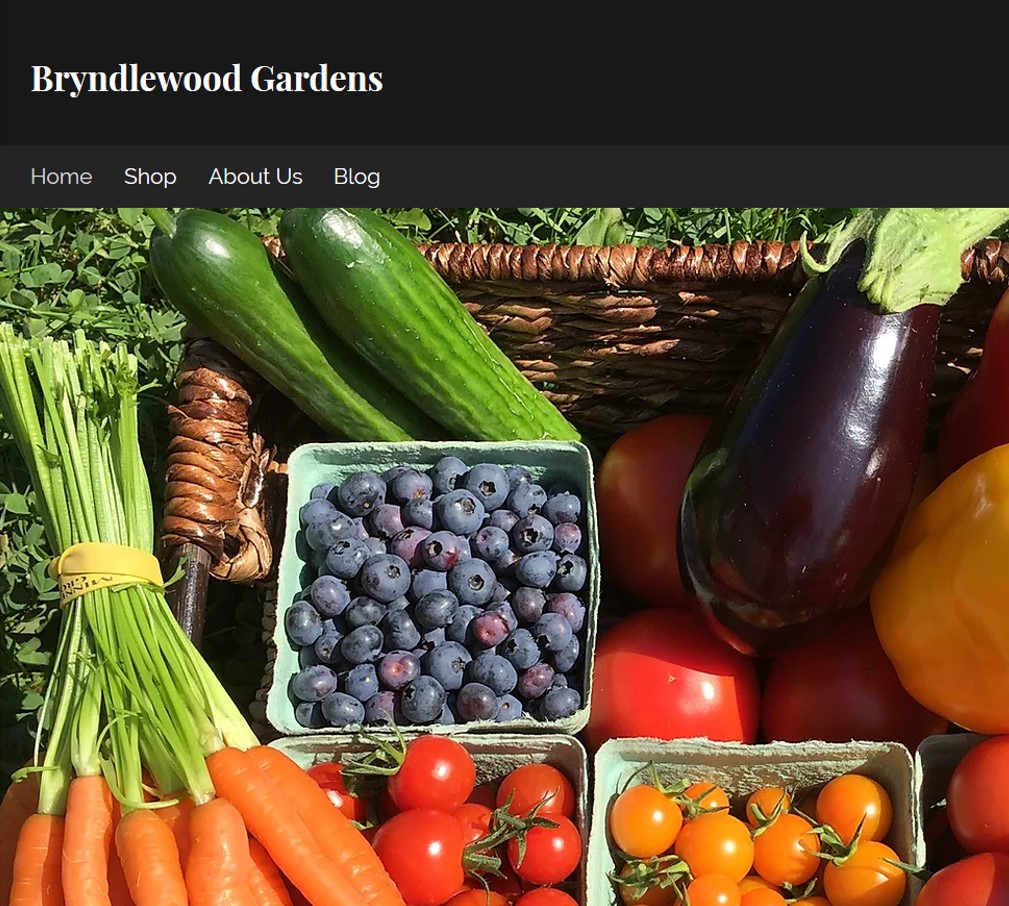 We are a small family farm located just 4 miles from downtown Grand Rapids, MN. We grow in multiple high tunnel greenhouses & outdoor gardens, using sustainable practices, to provide clean grown produce (meaning completely chemical free!) to our customers. The high tunnels allow us to extend our growing season so we can offer a wide selection of fresh vegetables, plants, and cut flowers early and late in the year. We've been members of the Grand Rapids Farmer's Market since 2012 and love to provide high quality, delicious, home-grown produce to our local community.
www.bryndlewoodgardens.com | Facebook page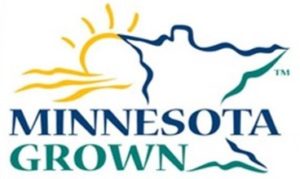 | Minnesota Grown Member!

---
Field To Vase
This is my 3rd year growing gladiolus. I have had a great mentor teaching me all about Glads.
---
Fresh from Alicia's Kitchen
Fresh homemade bread, cinnamon/caramel rolls, dinner rolls, other pastries as well as something for your sweet tooth!
---
Hannah's Handmade Creations
We specialize in hand crafted soaps, made with either lye or glycerin, and offer an extensive variety of bath, beauty and household products. Don't forget to check out our baked goods! You can also find Hannah's Handmade Creations on Facebook, Etsy and Ebay.
Hannah Harling 218-259-9786
bdclharl@yahoo.com
---
Happy Squatch Farm
At Happy Squatch Farm, we offer a variety of vegetables, lettuces, and hand-wrapped flower bouquets fresh from our gardens. We also offer a variety of nutrient-packed micro-greens. And from our lovingly raised hens, a supply of fresh eggs.
---
Hartshorn Farm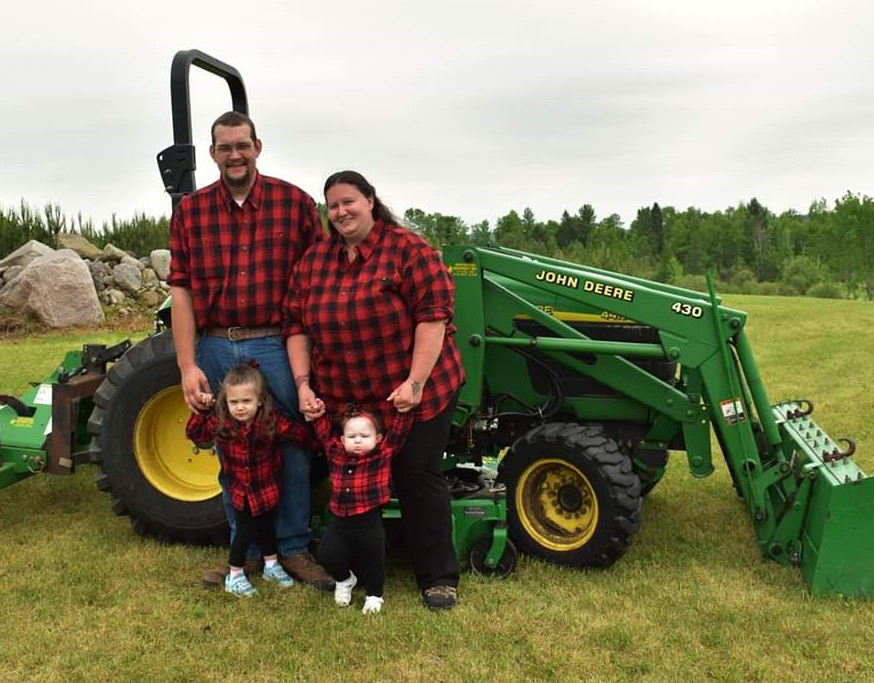 New vendors in 2020! Matt and Cherice Hartshorn offer a wonderful variety of products including plant starts, jams and jellies, and "purple produce." They are first generation farmers who decided to start farming when they discovered there was such a shortage of local, fresh grown produce in the community and our schools. They grow a variety of vegetables (including purple varieties), apple trees, and make and sell jams, jellies, and apple butter.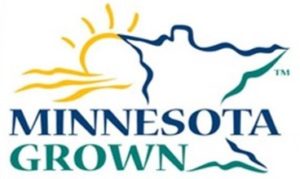 | Minnesota Grown Member!

---
Homestead Ponds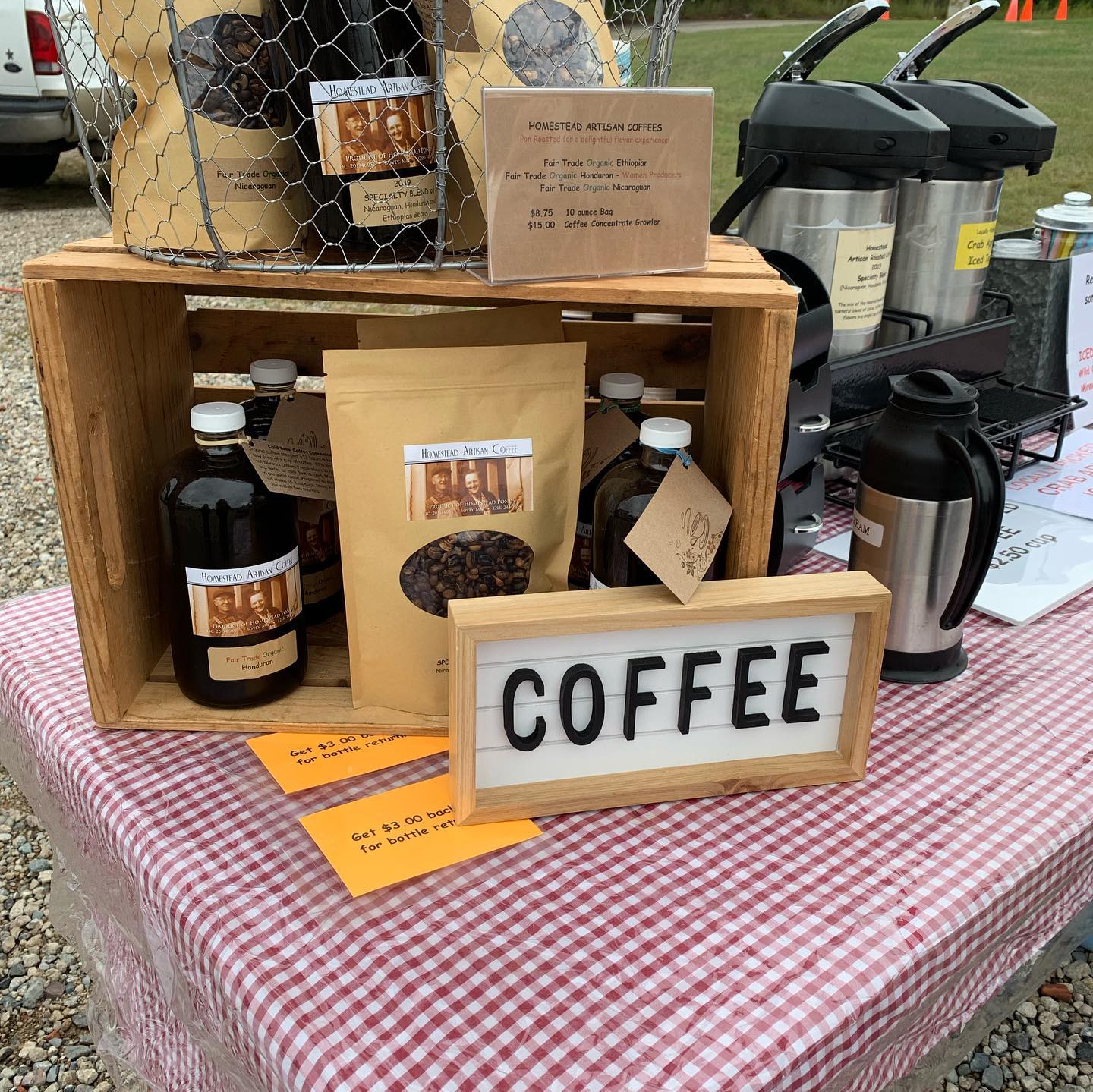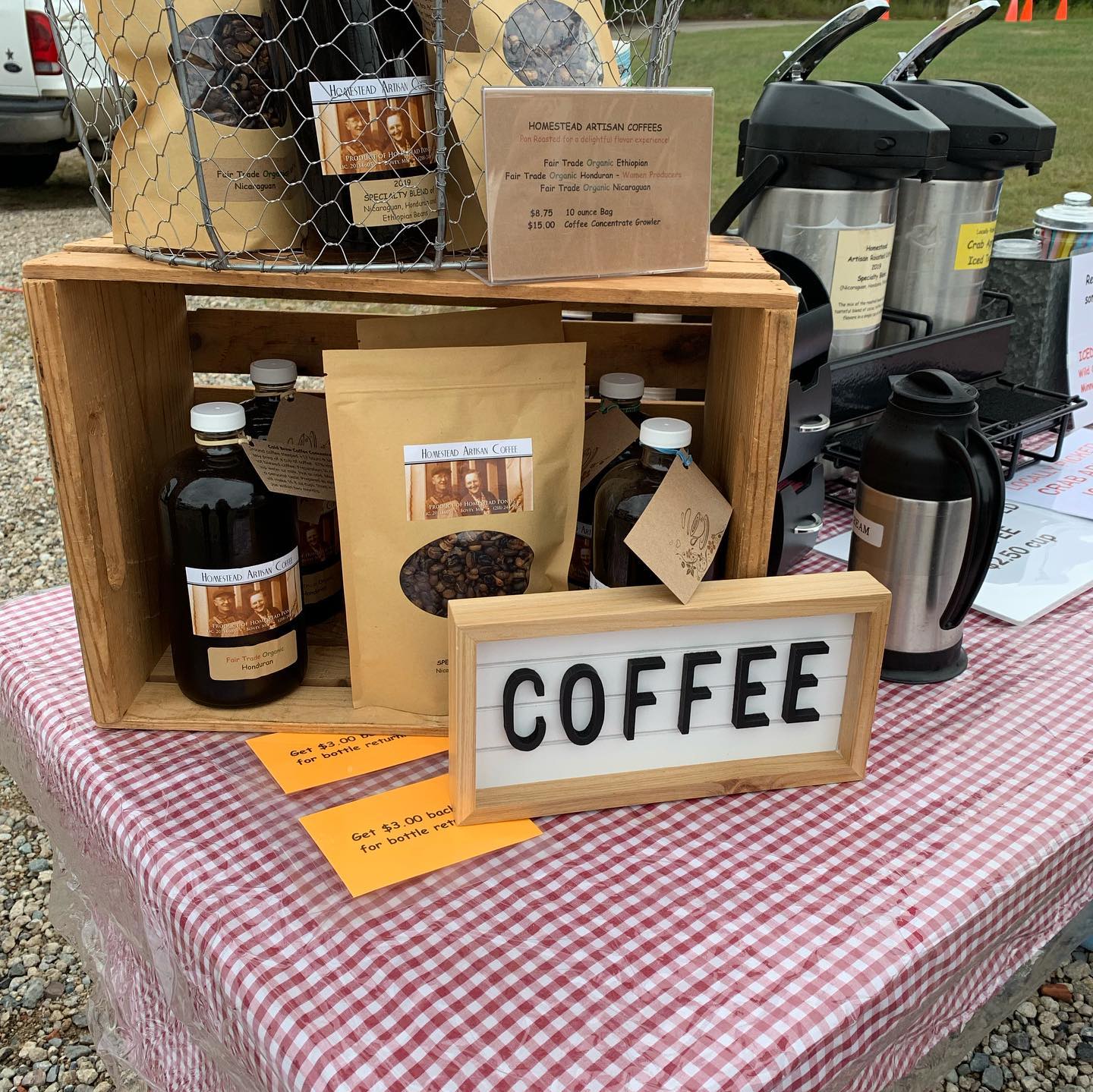 Coffee & tea. Organic certified mushrooms (spawn), pickled fish, smoked fish. Insured and inspected, HACCP certification, Minnesota Grown member, licensed by MN Department of Agriculture.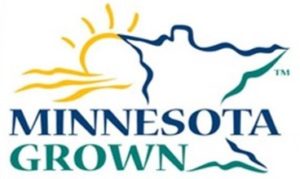 | Minnesota Grown Member!

---
Howard's Hobby Farm
Fresh produce, canned goods: pickles, jellies, dilly beans, beets, applesauce, spaghetti sauce, apple butter. Fresh chicken eggs.
---

Getting to know Dowell Farm and Gardens – Justin and Wililyn "Pinky" Dowell purchased a 10 -acre plot of the 180 acre Knudson farm located on Danson Road in Grand Rapids in 2008.
Pinky and Justin advocate for sustainable living, and have worked to increase their farm annually. They believe in providing a clean harvest (no pesticides or chemicals) – plentiful abundant fruits and vegetables. They grow heirloom seeds, all open-pollinated, non-GMO, and untreated. They harvest seeds annually and replant year after year. The Dowell's look forward to building a clientele and relationship with patrons of the area farmers; people who enjoy healthy lives built on a variety of locally grown food.
Pinky enjoys sharing recipe ideas from the food grown on their farm. She and Justin are also avid food preservationists – with a well-stocked pantry to keep farm product all year round.
---
I AM ACRES
Local, fresh vegetables and fruits – from Cohasset, MN!
Jim and Vickie Azure. Cell 218-256-3084Â Â Home 218-999-5207
jimazure@paulbunyan.net
---
---
Joe's Sandy Hill Vineyard & Produce

No Franken foods here.
---
Karl's Bread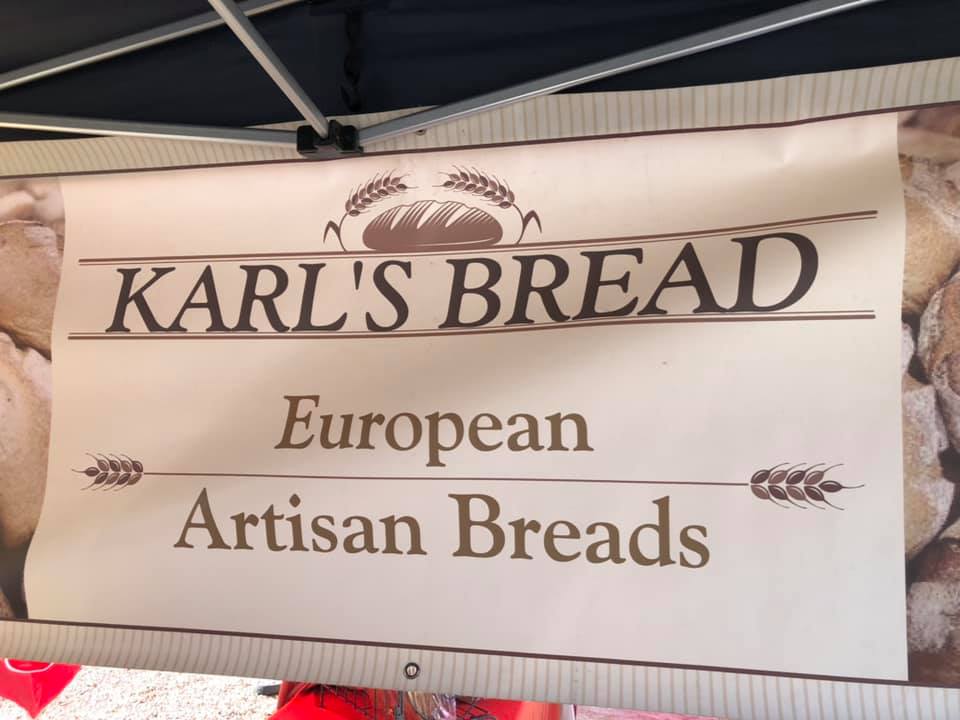 Breads: European artisan breads, ethnic breads, rolls, biscotti, bagels.
---
Kent Lorentzen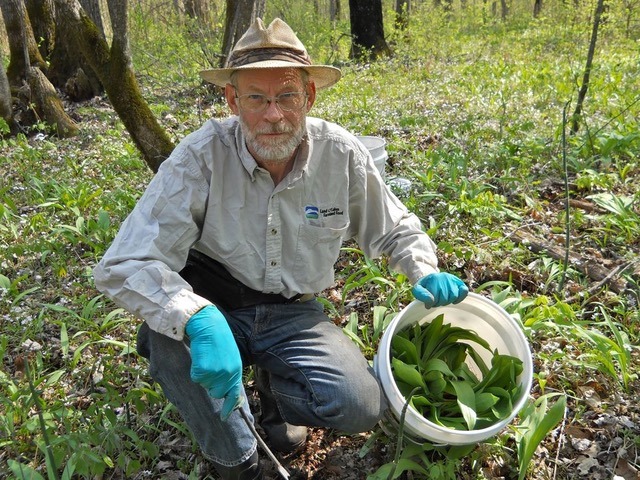 Locally Grown Produce from My Farm along the Mississippi river located between Jacobson and Palisade plus crafts such as Mini Straw Bales, Oriole Feeders, Greeting Cards and My Photography.
---
Lance Huebscher
Gladiolus and Produce

---
Lavalier's Berry Patch and Orchard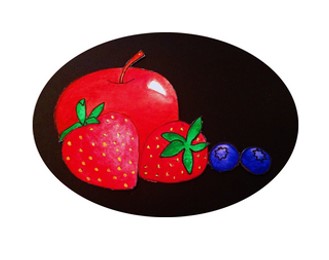 We have been growing strawberries and blueberries at our farm for about 40 years. Wow, that seems like forever ago! About 15 years ago we added fresh apples and cherries. In the fall we also have pumpkins and squash available at our farm as well as fresh honey from the 4 hives of bees we maintain for pollination. Our farm has always been a family effort with much help from our parents however through the years our brothers, sisters, nieces and nephews have also joined our team! We are members of Minnesota Grown and we strive to grow our produce using sustainable practices that maintain, and hopefully improve, the health of our soil.
The correct soil nutrients will aid in most of your indoor and outdoor growing projects. At this time in our lives we are not trying to get bigger but we are always trying to improve the quality of our products.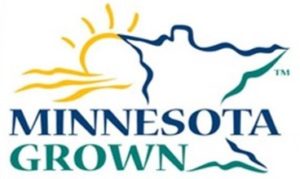 | Minnesota Grown Member!

---
Maple Ridge Produce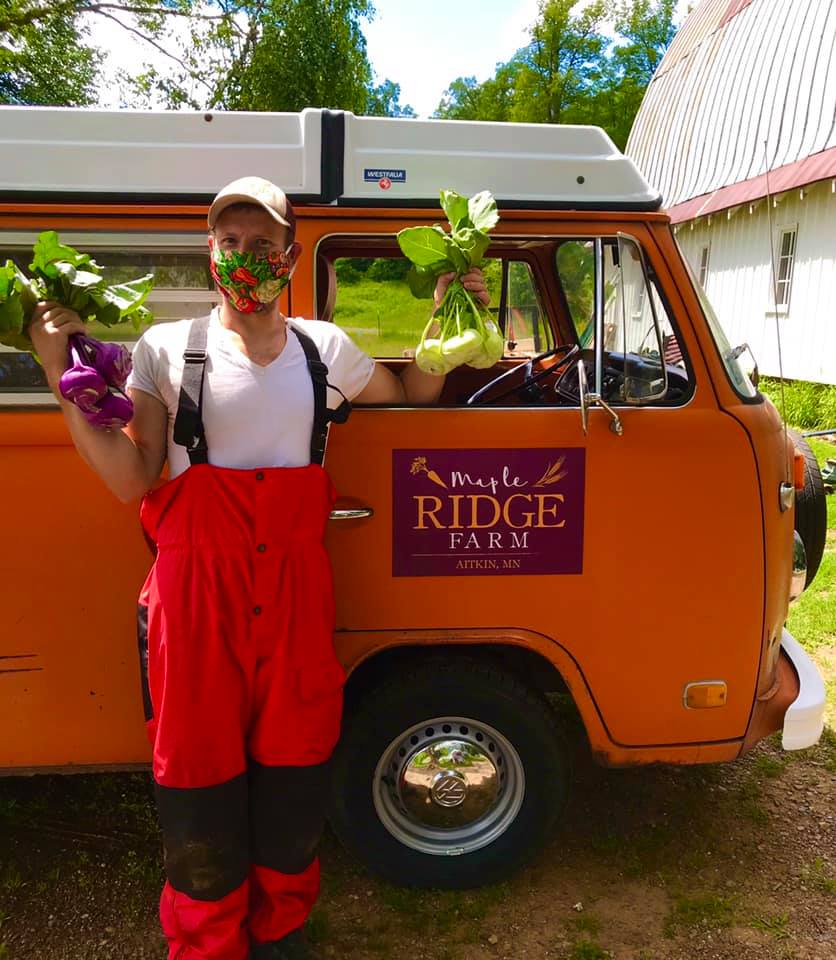 Our produce is grown naturally & our chickens are raised on non-GMO & transitional-organic feed. Stop by and see us at the Grand Rapids Farmer's Market or visit our farm stand located near Aitkin, MN.
Jay Rigdon & Erik Heimark 218-308-0929
Maple Ridge Produce
29555 380th Ave – Aitkin, MN 56431
mapleridgeproduce@gmail.com
Instagram: @carrotsandwheat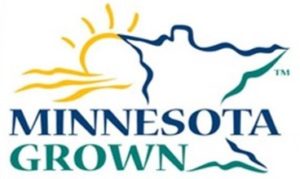 | Minnesota Grown Member!

---
We are a small family farm dedicated to pasture raised meat and eggs. We produce a variety of unique food items as each has a role in helping the land and each other.
---
Prairie River Farm
Produce raised beyond organic standards – grown with care along the Prairie River
---
Rock Meadow Farm and Gardens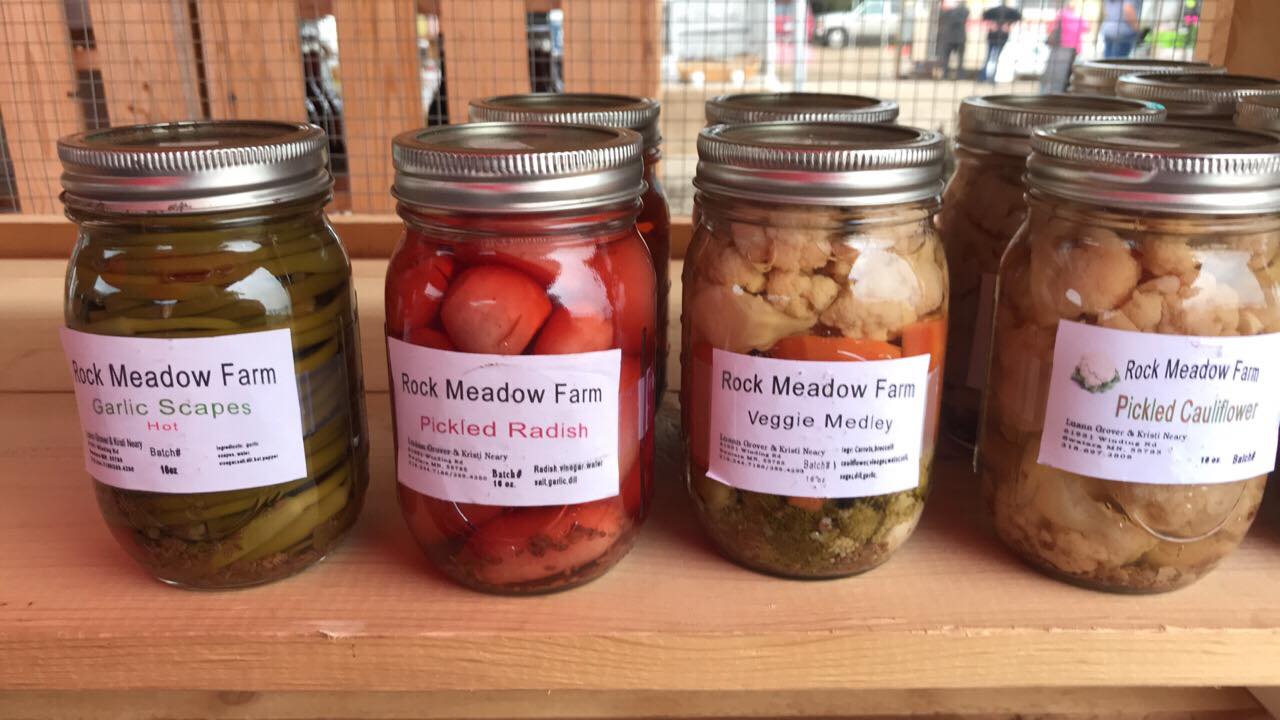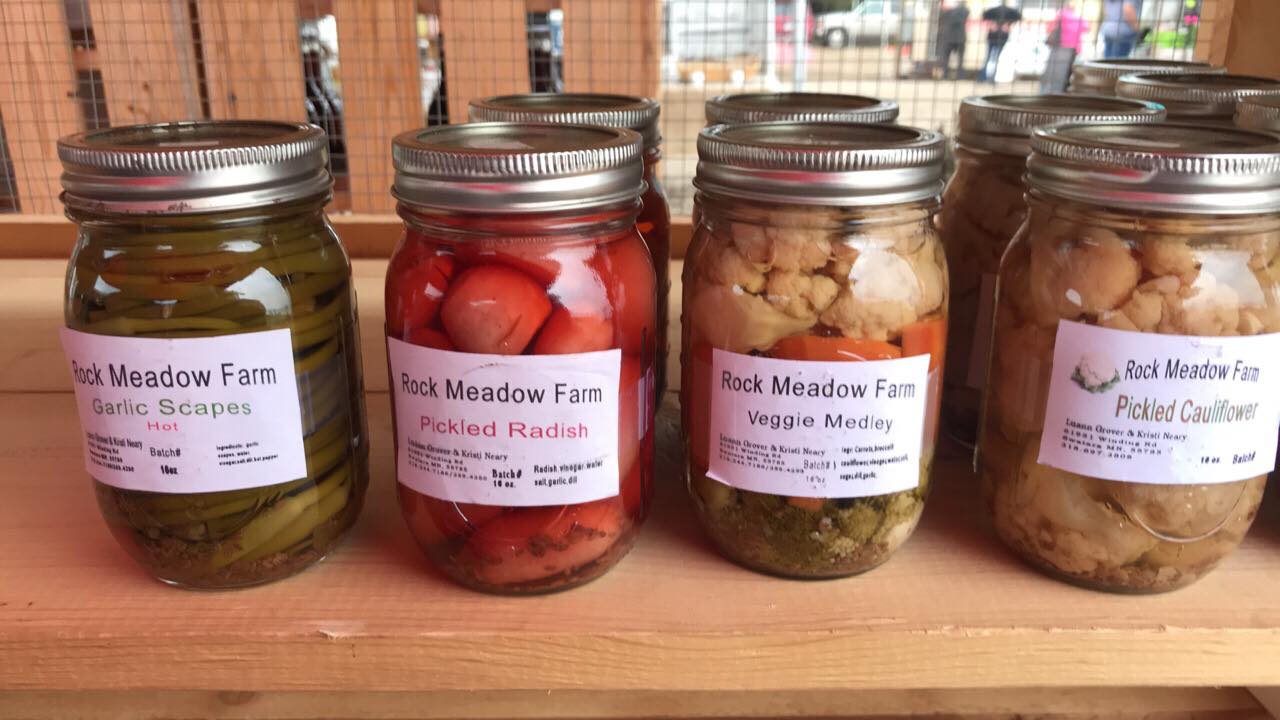 Bedding plants, fresh vegetables, pickled products, jams, jellies, and bread.
Kristi Neary / Luann Grover
---
We produce specialty cut flower of all shapes and sizes using sustainable, environmentally friendly methods and are committed to sharing the beauty of these flowers with the community.
---
Schmidt Farm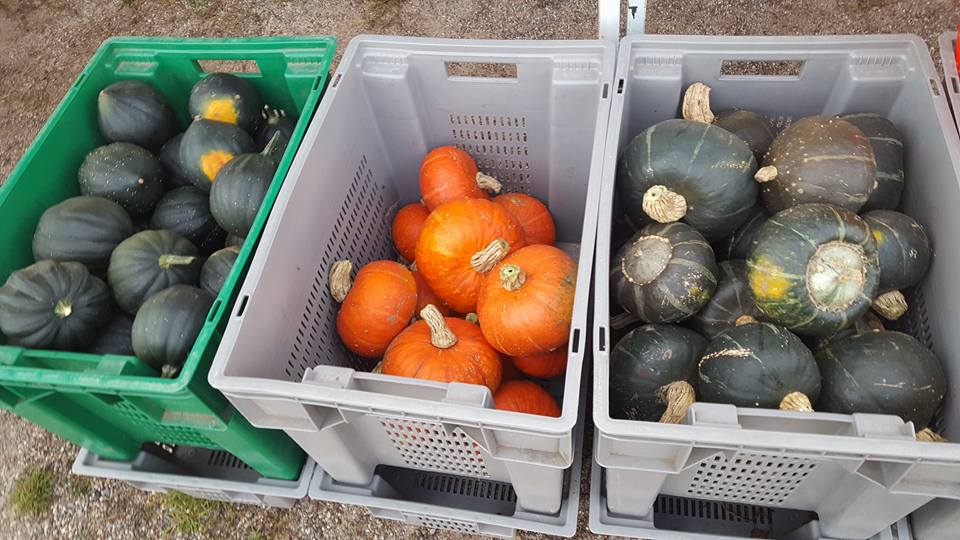 Locally grown vegetables. Fresh from our garden to your plate.
---
Simple Pleasure Farms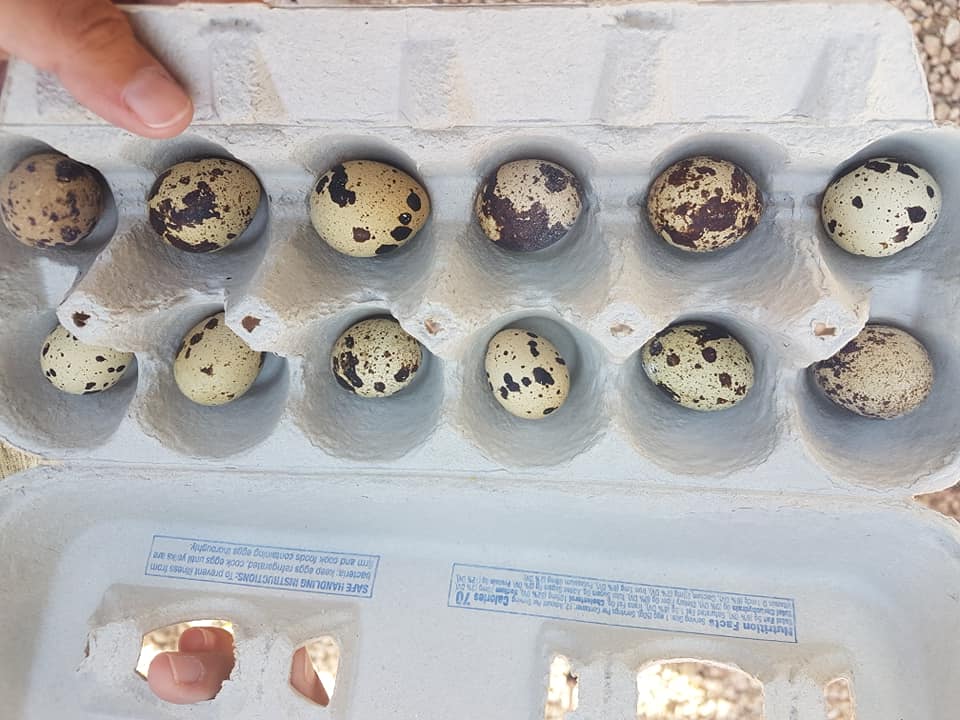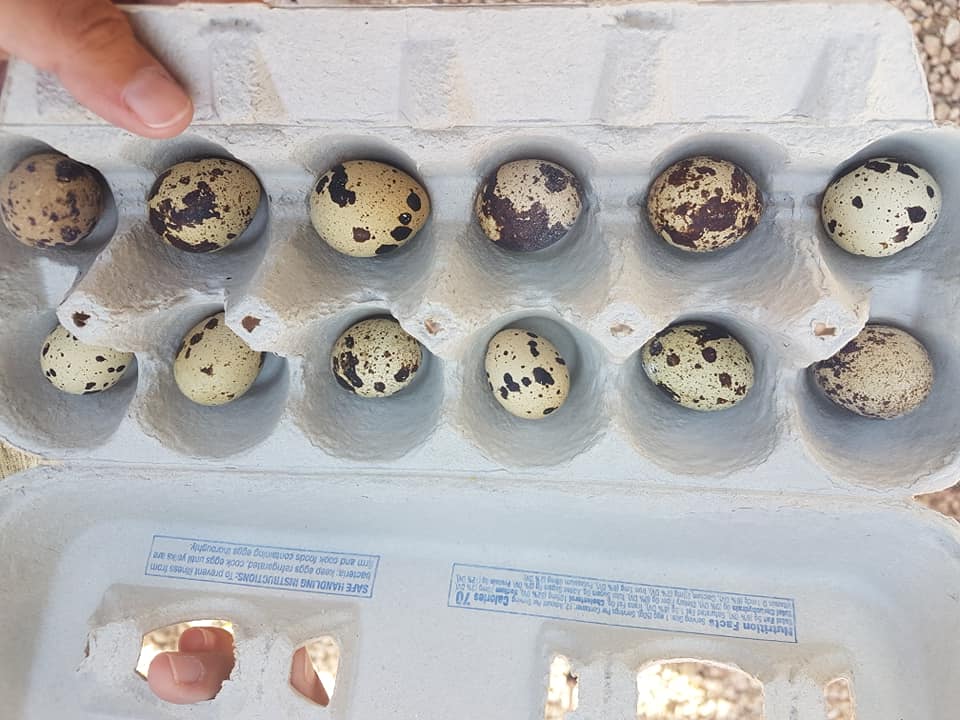 Locally made goat milk soap, all natural products, which include: lip balm, lotion bars, and bug repellent. Variety of eggs!
---
Singing Chihuahua Tacos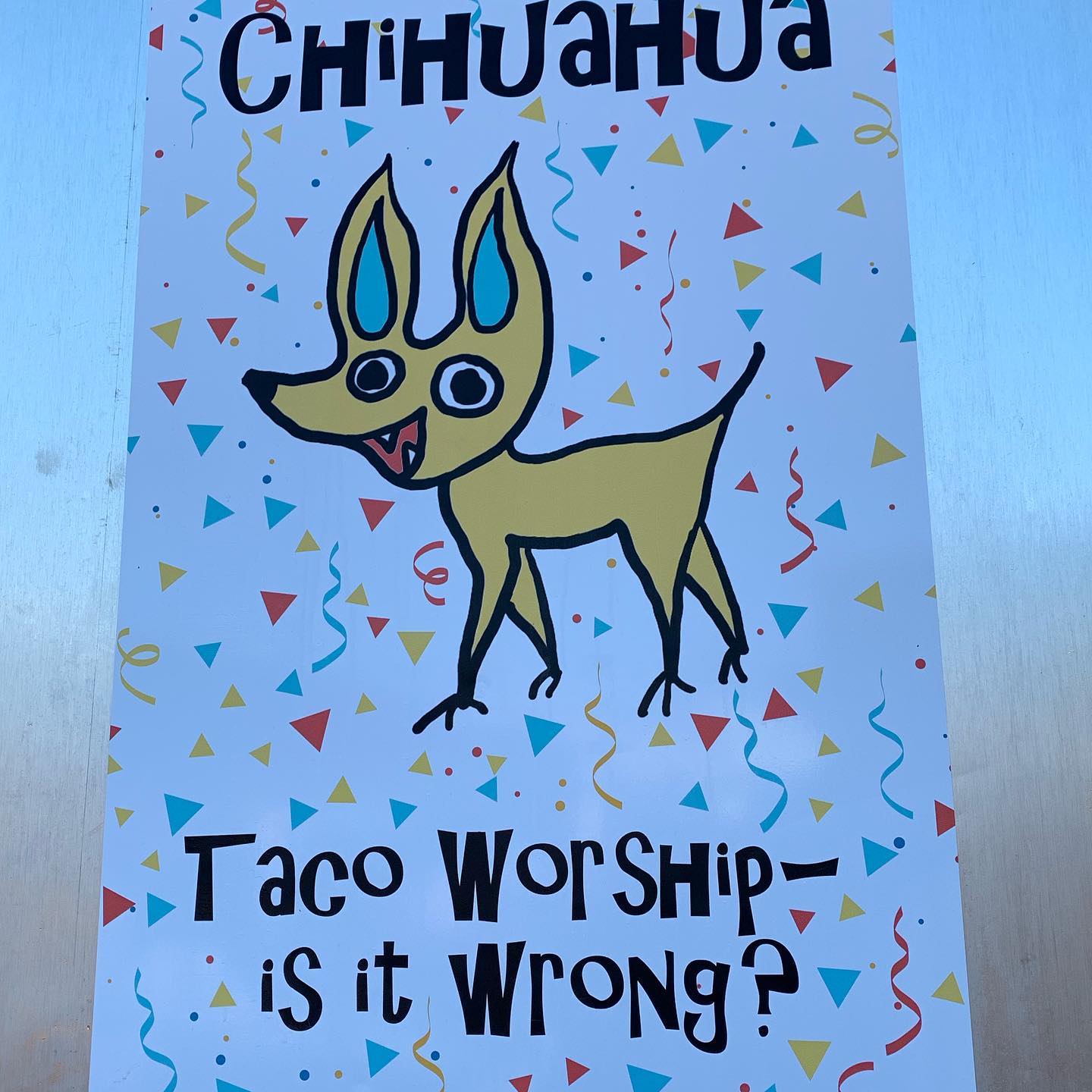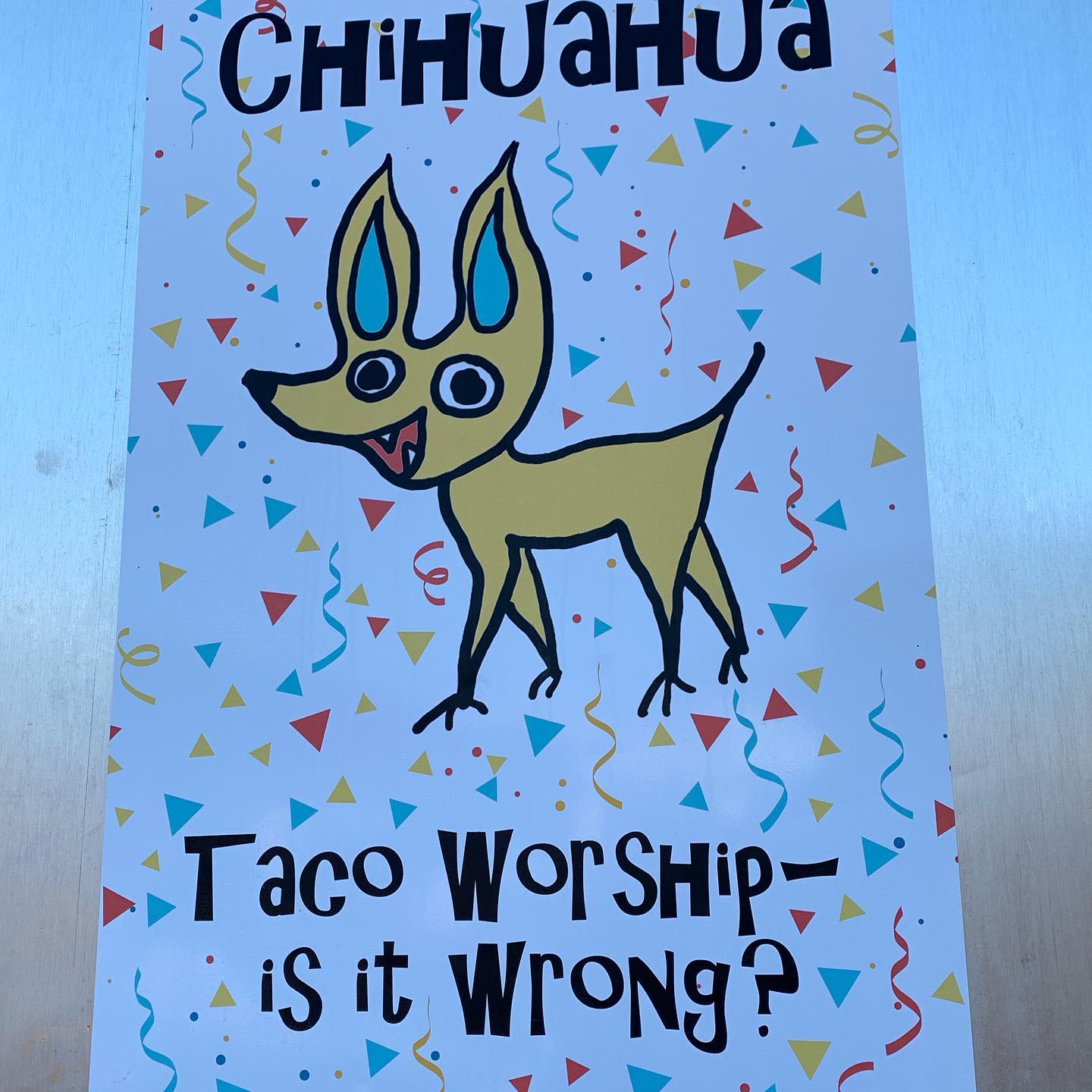 Fresh from the grill…tacos, quesadillas and nachos. You build your own…choose from top sirloin, chicken or chorizo seasoned and cooked to order. Plus grilled or fresh vegetables, cheese or queso to top it all off! Try our blueberry-habanero salsa!
---
Soldier's Daughter Bakery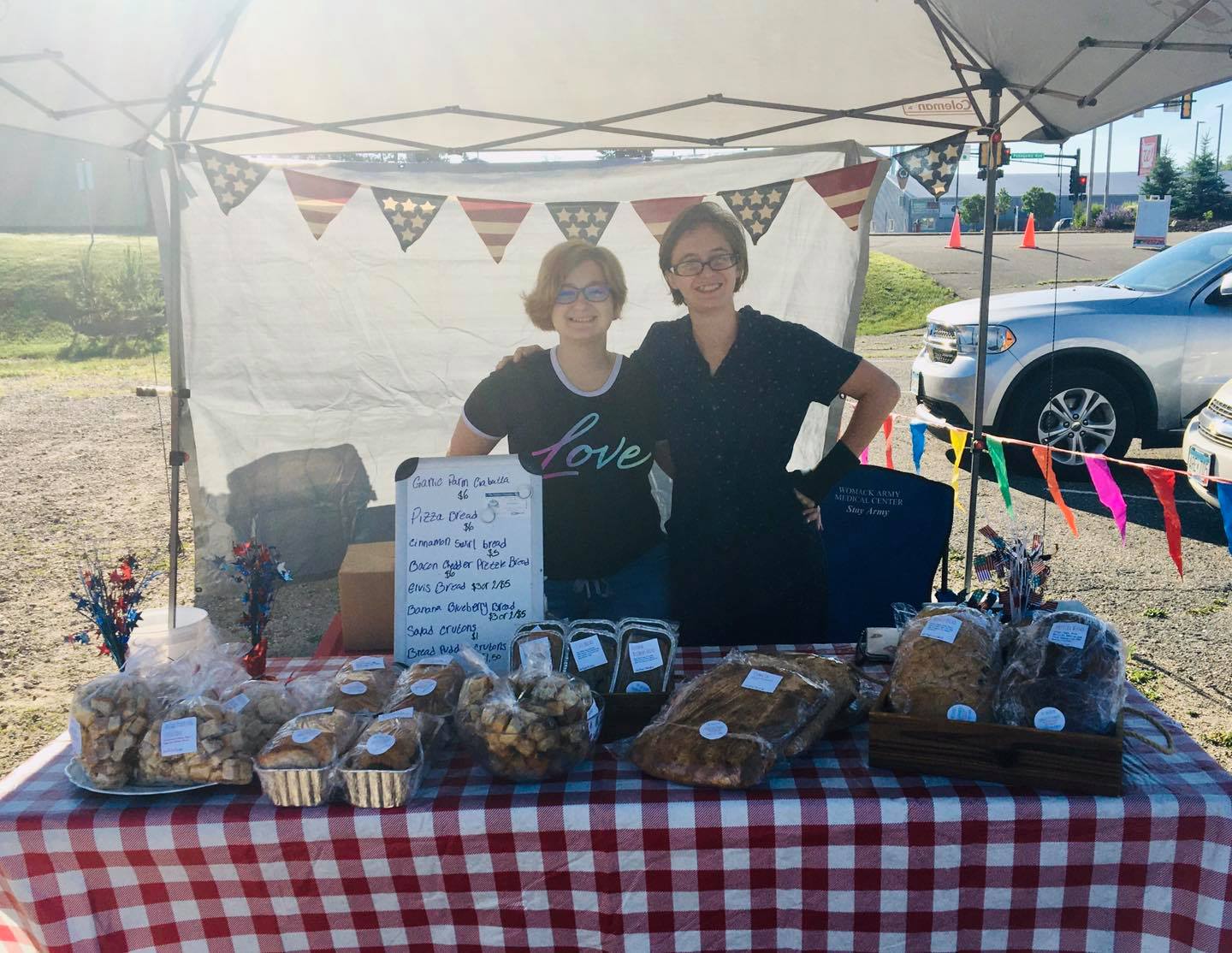 New vendor in 2020! Owned and operated by Samantha Yang. Making delicious goodies like "Elvis Bread" (banana & peanut butter), S'mores bars, cinnamon bread, spent grain pretzels, and variety of cookies, pies, and cakes.
---
Terri's Jams, Jellies and More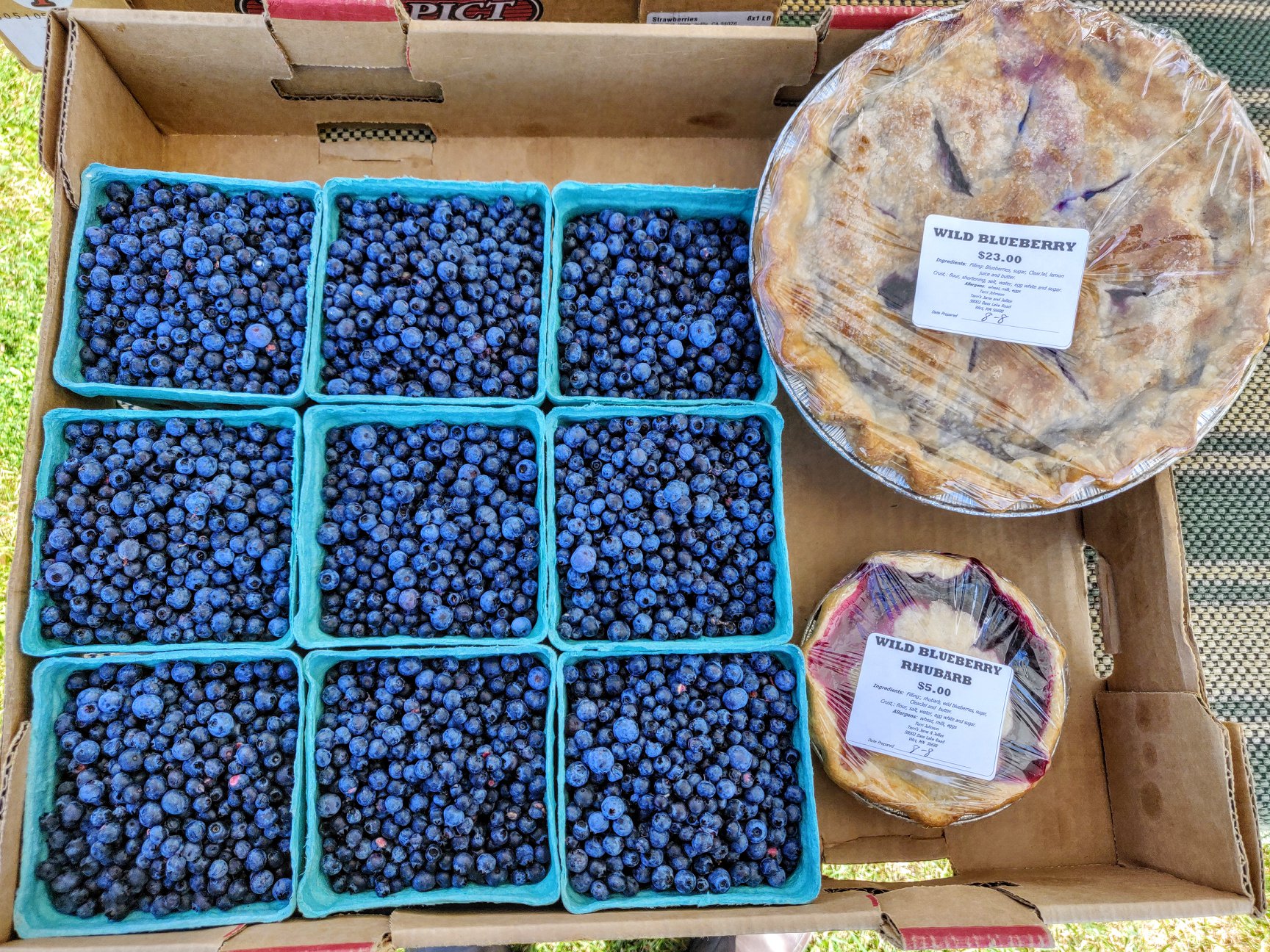 Berry and specialty jams, homemade salsa, fruit and maple syrups, locally harvested wild rice, wild berries and baked goods to include pies, breads (wild rice, wild rice craisin, cinnamon raisin swirl, focaccia, and cardamom), english muffins, bagels, cookies, sweet breads and more.

---
The Night Owl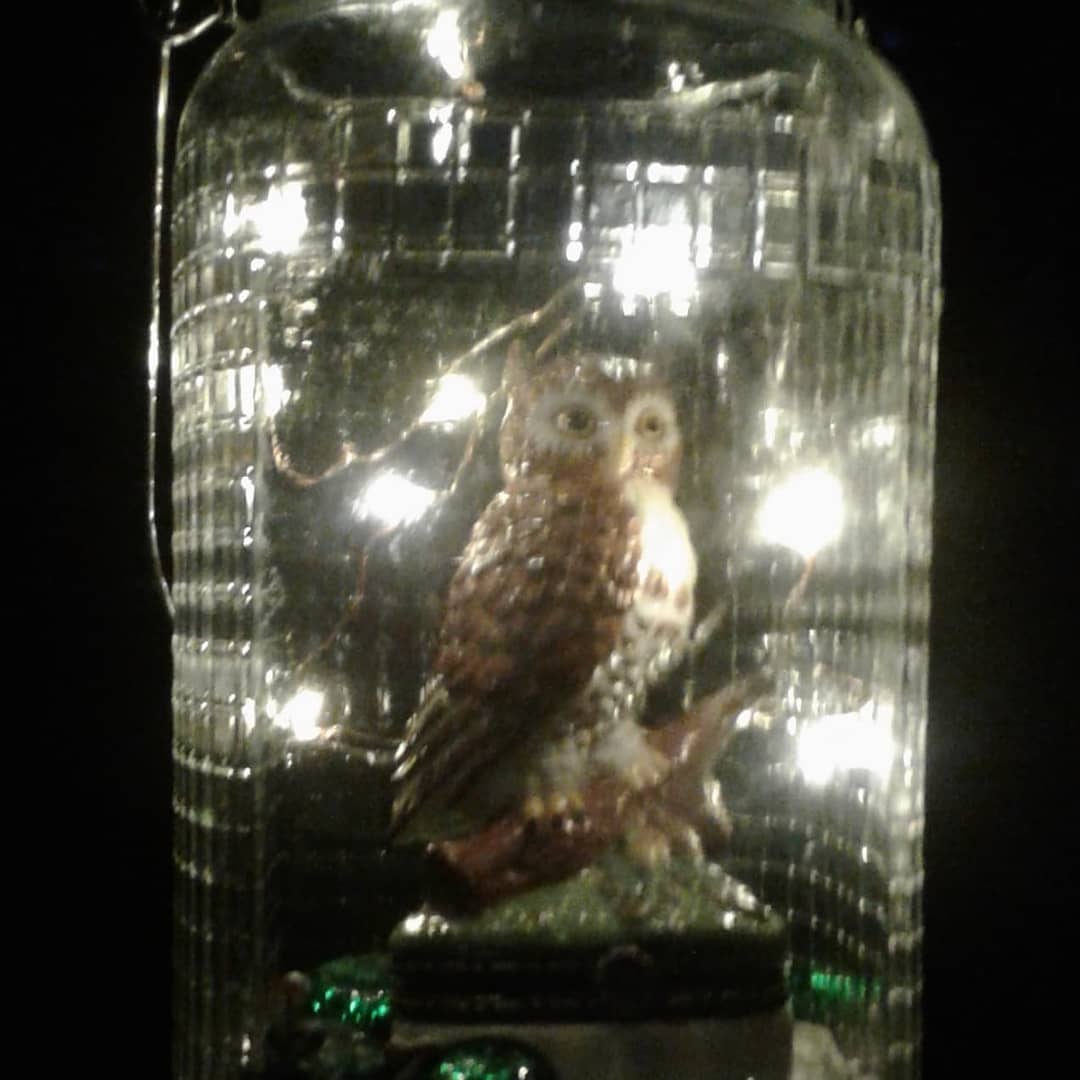 We specialize in green energy lighting concepts, for use both indoors and out, and offer a variety of hand made jewelry. Whether you are looking for a gift for that special someone in your life or if you just want something fun for yourself, you'll find that our recycled, re-purposed and handmade products are sure to please!
---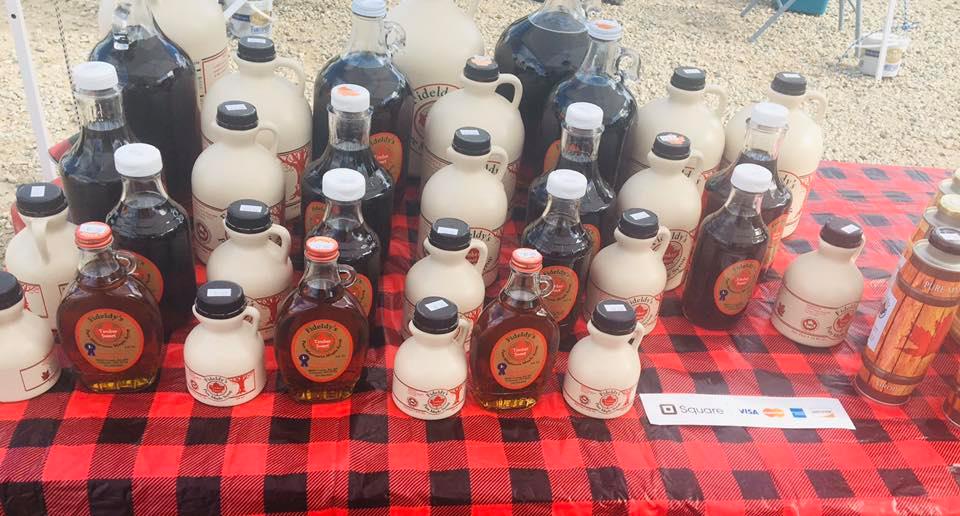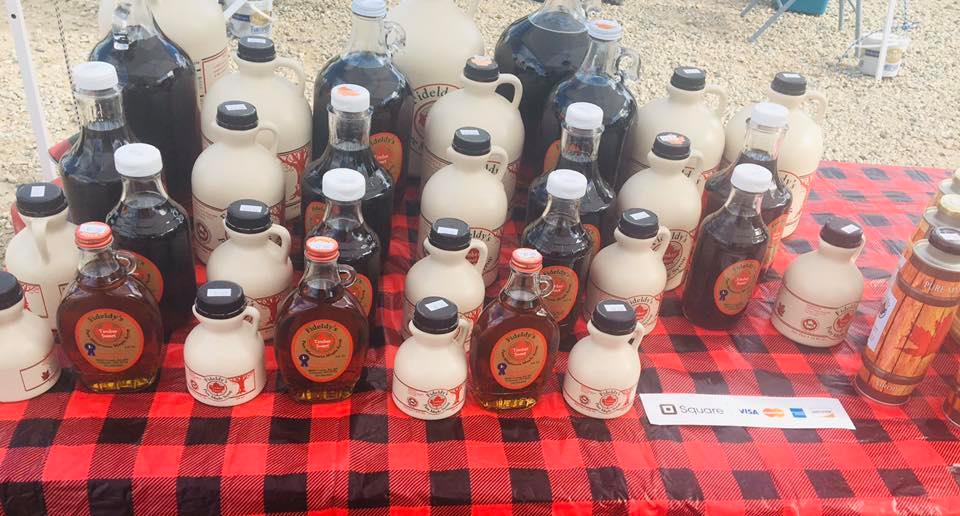 Enjoy our pure maple syrup and maple products such as maple nuts, maple cream, maple sugar and candies. We won the 2013 International Maple Contest with 1st place dark amber syrup and Best of Show- best syrup in the world! About the 3rd week of July, our fresh MN hybrid blueberries and raspberries will begin ripening. We have 12 MN apple varieties- great for fresh-eating, pie, and sauce. Our earliest variety apple starts ripening mid-August to September.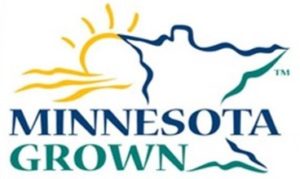 | Minnesota Grown Member!

---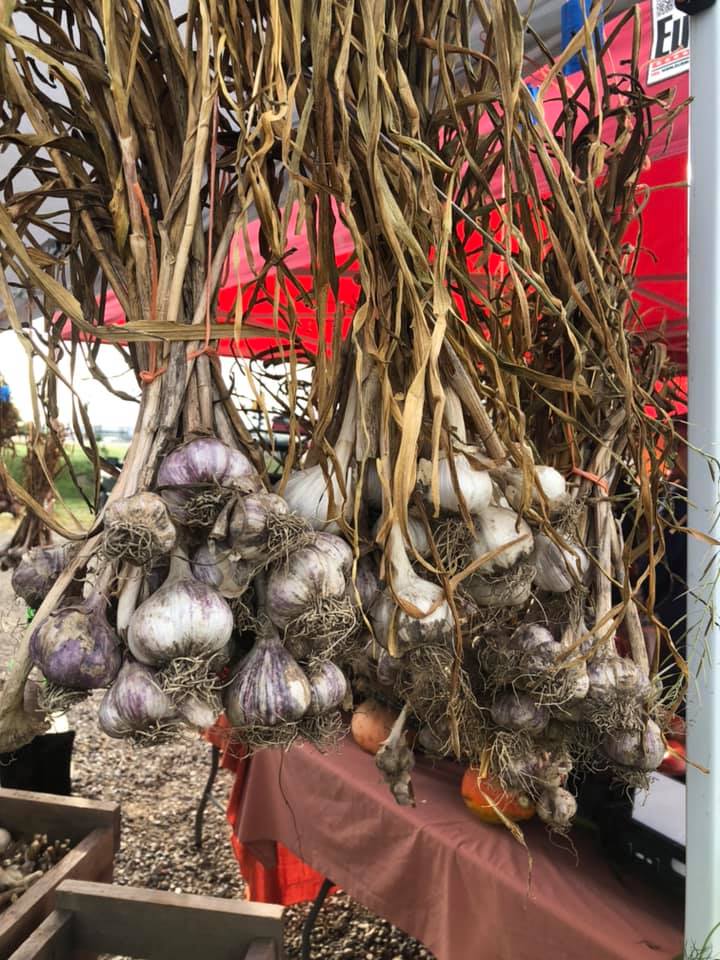 Fresh garlic, local wild rice, fingerling potatoes, cabbage. root vegetables, apples and herbs.
---
Walter Zerebko
Chicken and produce

---
Waterstem fired & printed is dedicated to making jewelry and prints that mix traditional techniques and modern style to create unique products. Each piece is hand crafted with quality materials an inspired by wildlife.
---
Wildlife Orchard Farm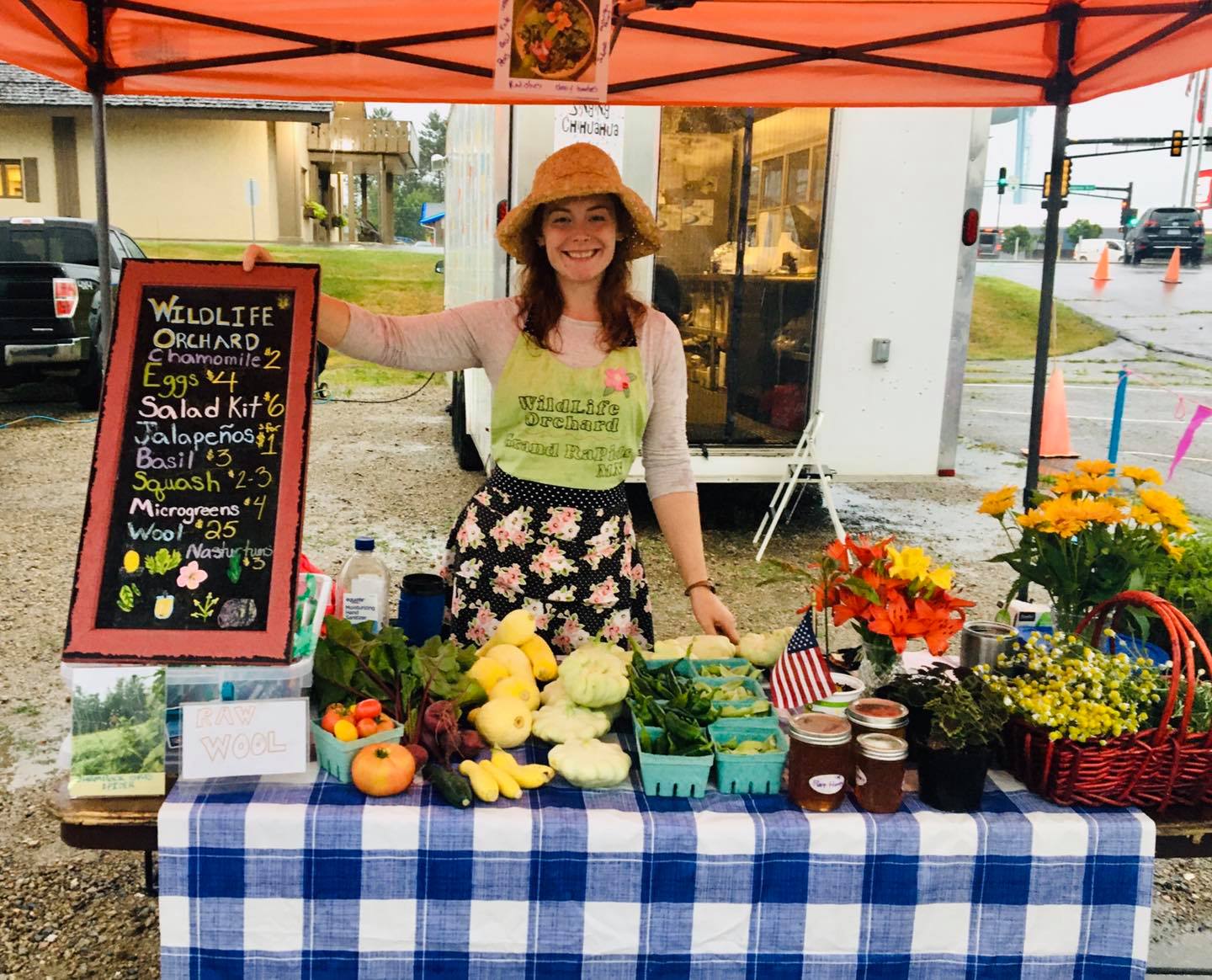 New vendors in 2020! Rachel and Jayson Newman have a diversified farm that includes pastured hogs, sheep, cattle, chickens, fruit trees, flowers, vegetables, and microgreens.
---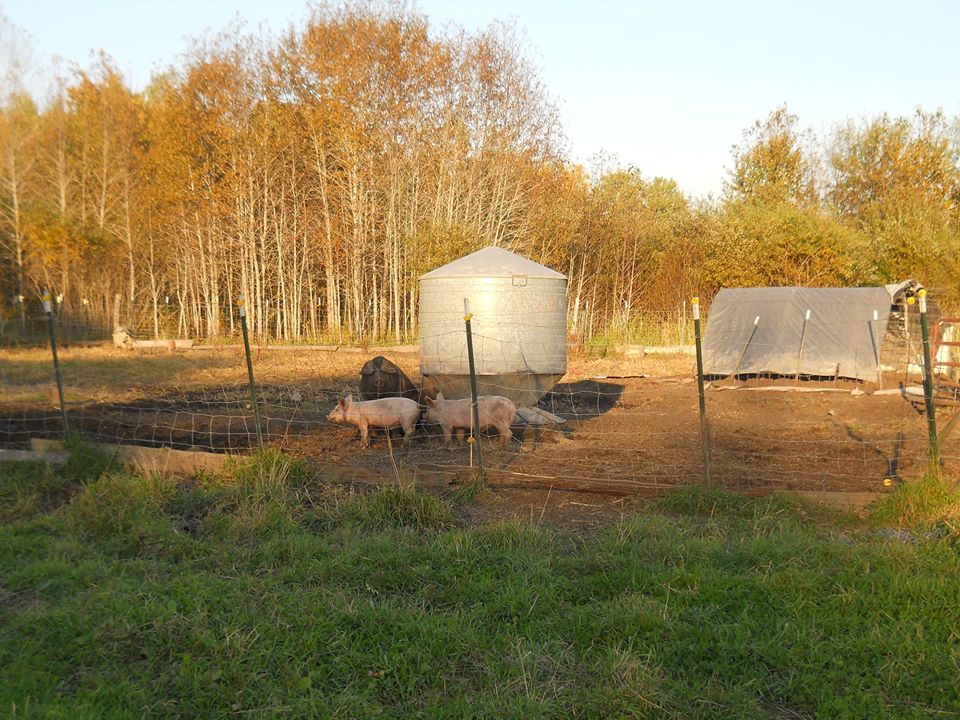 Grass-fed beef and lamb, pastured pork and chicken, Thanksgiving turkeys, and wool products.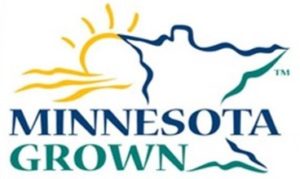 | Minnesota Grown Member!

---
WOOD N STUFF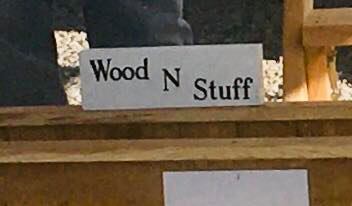 Handcrafted items for lawn and garden i.e. lawn furniture, planters, a variety of outdoor games and decor. Our specialty is satisfying your personal style and needs with our one of a kind creations!
Mike and Linda Claypool 218-301-9230
linmik1948@hotmail.com